VINTAGE PAINT
100% Made in New Zealand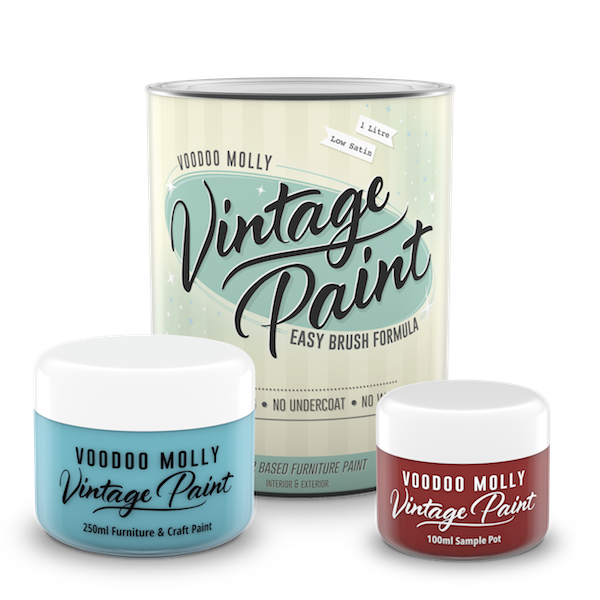 Yes, it's simple

Imagine transforming an old piece of furniture in one day!

No home is safe from a Voodoo Molly, DIY makeover. It's easy to use, fast to dry and comes in a rainbow of gorgeous pre-tinted colours.
It's easy
Use Vintage Paint over pre-varnished and pre-paint furniture without stripping off existing finish.
It's durable
Unlike chalk style paint, Vintage Paint doesn't need wax to protect it from everyday use. Unless you want to!
It's safe
You can trust Vintage Paint formula on your children's beds, furniture, cots and toys.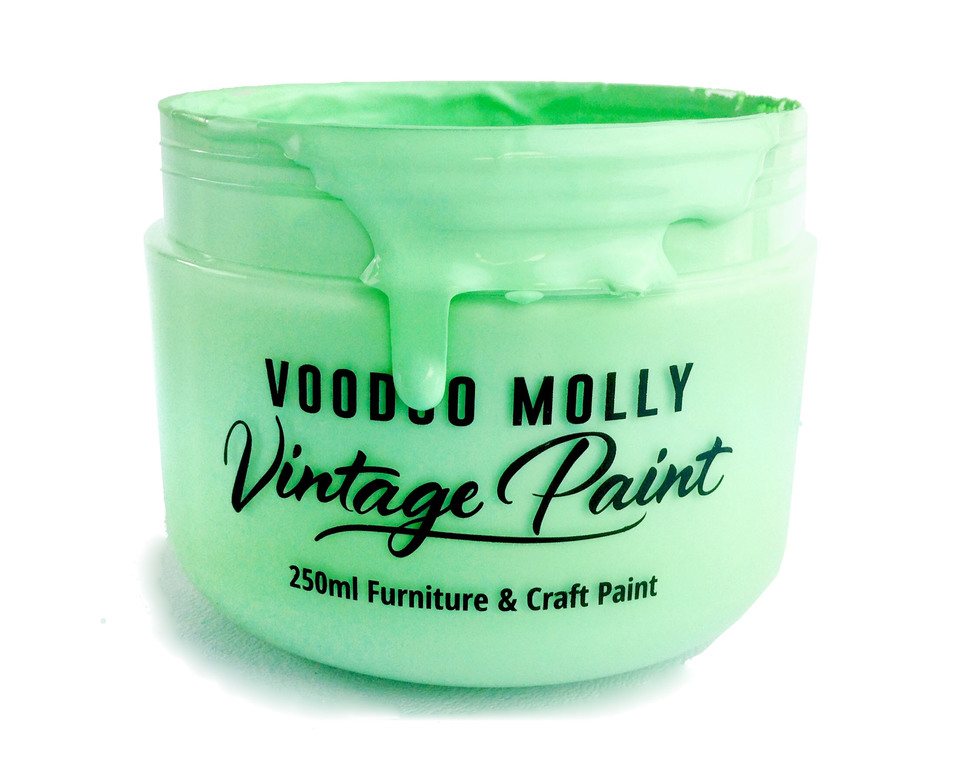 Don't just paint it.
Vintage Paint it.
Colour your world
Want to create this distressed look?
It's easy when you know how
To get this look below, use alternating rough layers of Vintage Paint Antique White and Vintage Paint Old Linen. Whilst painting, leave patches of wood exposed. Allow to dry for only 30 minutes before distressing with 120 grit sandpaper. Use Vintage Stain Dark Oak to create an aged patina. Apply Vintage Wax, dry over night, then buff to a silky sheen with a soft cloth.
Vintage Paint stockist criteria
Sell complementary products
No close to existing stockist
KIWI OWNED + FAMILY OPERATED
Working hard and having fun at Voodoo Molly Vintage is husband, wife and daughter team.
Vintage Paint is made right here in Auckland, New Zealand.
Due to variations in monitor screens the paint colours depicted on this website are indicative only. Photographic images are for inspirational purposes and may not depict use of actual paint.